The top 12 fashion designers contestants on the first season of David Tlale's reality show The Intern have been revealed and the show premiered on SABC3 on Wednesday night (12 July).
This reality TV show filmed in the heart of Johannesburg will follow the 12 aspiring fashion designer contestants who were revealed last night on their journey to becoming David Tlale's next Assistant Designer.
In partnership with SABC 3 and Fp&M Seta, David Tlale aims to develop and support the country's budding talents.
The Intern by David Tlale is presented by well-known South African actor, businessman and presenter Nico Panagio. Nico is also known for his previous role on the soap opera 7de Laan and as a presenter on SABC 3's Top Billing.
Boitumelo Selepe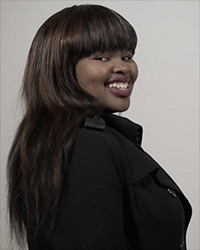 30-year-old Boitumelo studied Clothing Production at Seshego FET College. She has been in the fashion industry for 8 years, self-employed. Boitumelo is adamant that fashion design is a calling for her which drives her to strive to be better and come up with new and different clothing designs.
Cyla Gonsolves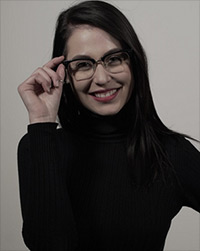 Cyla Gonsolves is a 22-year-old from Stellenbosch, Western Cape, currently pursuing her Advance Diploma at CTCFD.
As an emerging creative, Cyla believes in fashion with a cause; that fashion should start a conversation, mean something and ignite a fire within.
Denver Juries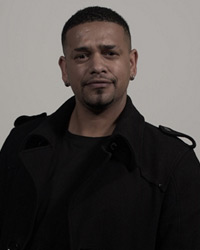 30-year-old Denver is a 30 year old self-taught designer who started sketching at the age of 15 and commenced to sewing when he was 19 years old. Hailing from Cape Town, he says that he is inspired by a range of things including pop culture and textiles.
Frank Ramatsetse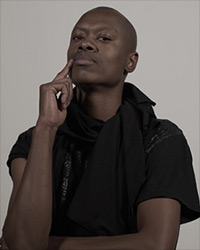 31-year-old Frank was born and bred in Limpopo in a small village called Matlerekeng. His passion and love for fashion design began when he was in primary school, grade 7.
He started his clothing line called Candid Fashion Design before he completed matric and upon completion, enrolled with Tshwane University of Technology, where he obtained a National Diploma in Fashion Design and Technology.
Keletso Moraba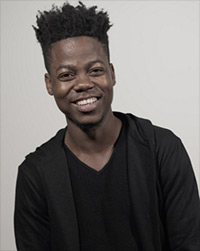 The youngest of the interns, Keletso, is 23-years-old, from Limpopo. He started designing his first garments 5 years ago and had his older sister adorn his designs.
Driven by a passion for fashion, Keletso decided to pursue his dreams and develop his craft at Central Johannesburg Collage, in 2016, and is still to graduate. His mother, a self-taught seamstress, is his inspiration and is the reason why he's a fashion designer…
Kuena Moshoeshoe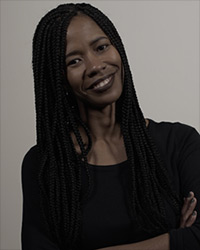 Kuena was born and raised in Lesotho and studied Fashion Design at the University of Johannesburg where she recently graduated.
She is inspired by architecture, the human form and other forms of art such as sculptures, paintings and films. She is also inspired by fabric, she is detail orientated and enjoys manipulating patterns to make her work more interesting.
Lulama Makha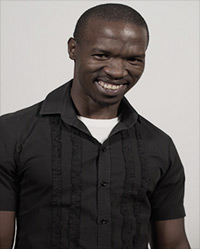 40-year-old Lulama is from a very small town called Mount Ayliff (former Transkei), in the Eastern Cape. He obtained a National Diploma in Fashion from Border Technikon in East London (now Walter Sisulu University).
Lulama has been in the Fashion industry for about 16 years. He is inspired by traditional dancers and culture. He is currently a self-employed designer.
Mamaila "Ila" Molefe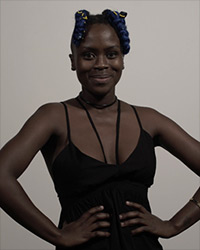 24-year-old Mamaila studied Design (Fashion and Textiles) at the Durban University of Technology for three years.
She is from Ivory Park, Midrand. Mamaila is driven by shifting traditional dynamics of dressing up and exploring challenging facets of the fashion industry through science, industrialism and nature.  She's self-employed and has been focusing on building her brand.
Michalene De La Porte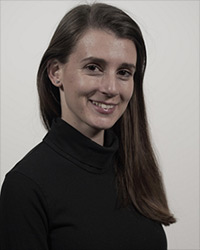 Michalene is a self-driven and determined 25-year-old from Vanderbijlpark. She obtained a National Diploma in Fashion at the Vaal University of Technology and is currently working towards obtaining a BTech degree in Fashion. Michalene strives for excellence and perfection in all she does and is particular about the finer details.
Musa Ntshalintshali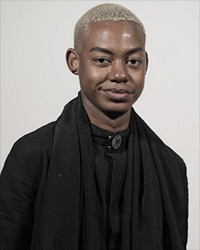 27-year-old Musa is from Protea Glen, Soweto. He has started his own brand and has a BA degree in fashion from Lisof. He is influenced by classic with a twist of progressive modern expression.
Samuel Mosala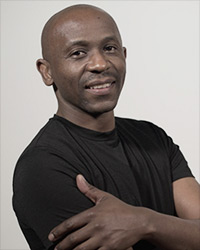 Samuel is a self-taught designer from Durban. At 44 years of age, he has 20 years' experience in the industry. He did a year course in pattern-making at the Durban University of Technology.
A happy client always inspires him to go out and be better – giving quality finished products. Samuel always strives to be exceptional in everything he does.
Welhemina Ratsoma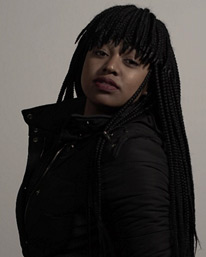 27-year-old Welhemina hails from Limpopo. She's a self-taught designer and has been designing for 3 years. She enrolled for a short course in clothing production but unfortunately did not complete it.
Welhemina draws inspiration from a pedigree of her culture's traditional colours, patterns and the 80's Goddess feel. She's currently working on her brand, full time.